Renting for our tours
Renting one of our bikes not only saves you hassle but means you have more luggage allowance available.
Our bikes are renewed every two seasons and are always fully serviced before a trip. We always carry spares for every emergency and plenty of extra tubes.
Bikes rented for tours always come with a helmet, a single water bottle cage, and a standard saddle. On long tours, women specific seats are recommended. If you prefer to bring your own saddle or additional water bottle cage, we will fit it.
We can provide strap-style toe cages if requested, but you might like to consider bringing SPD clip pedals if you use them. If you do bring your SPD pedals, please make sure to bring your shoes and cleats.
For all our tours we use well-known makes of mountain, hybrid or road bikes (depending on the tour) with lightweight alloy frames, 24- to 27-speed gearing, v-brakes or disc brakes and Shimano components. Mountain bikes all have front suspension.
In Thailand we have a fleet of Verve city bikes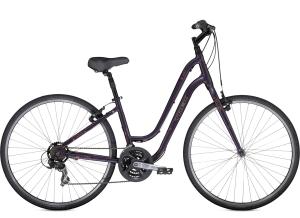 , TREK 4300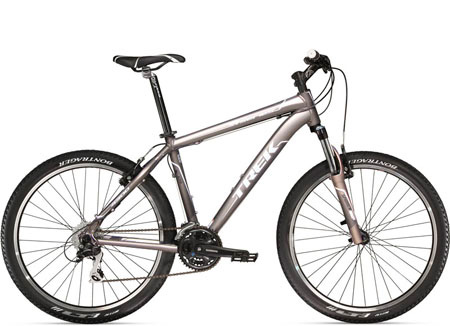 mountain bikes. TREK 7200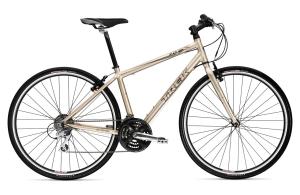 hybrid bikes and Trek 2.1 C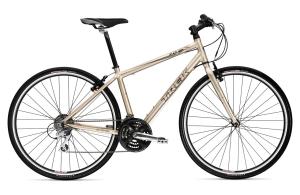 , Domane 2.0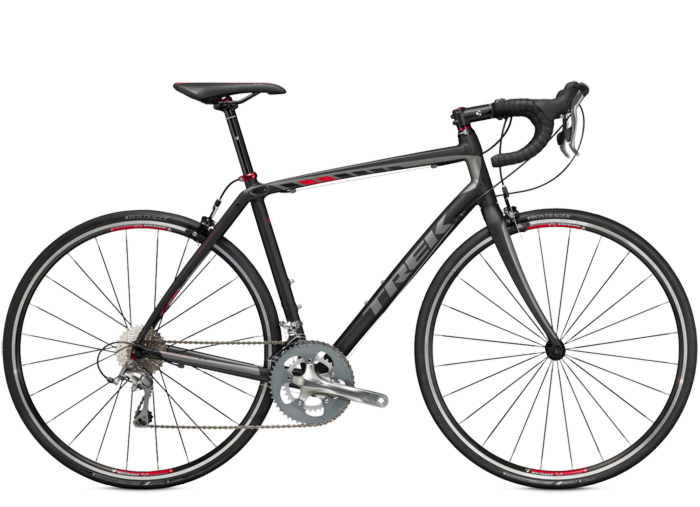 and carbon Émonda S5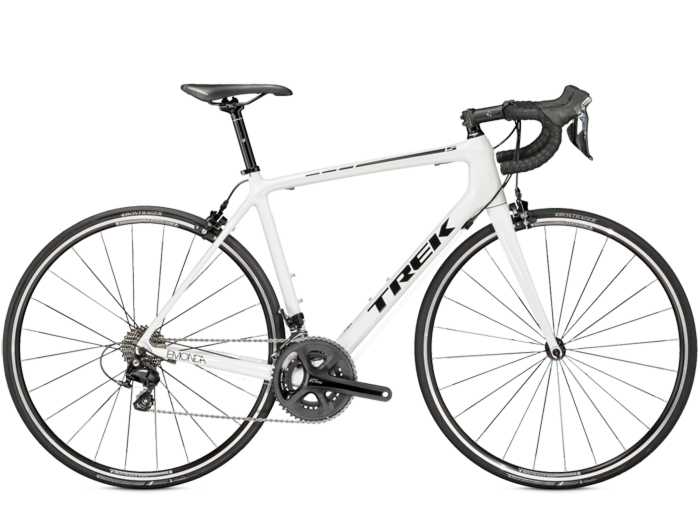 road bikes. Our bicycles are available in sizes ranging from 13 inches to 22 1/2 inches or 47 cm to 62 cm. Please note that a certain frame model is not guaranteed.
On short tours we include bike hire in the tour price, while on longer tours we offer bike hire as a supplement in case you prefer to bring your own bike. Prices vary depending on the length of the tour and the country, please check the tour website or the factsheet for the hire cost.
In Bangkok and Chiang Mai we offer babyseats, tag-alongs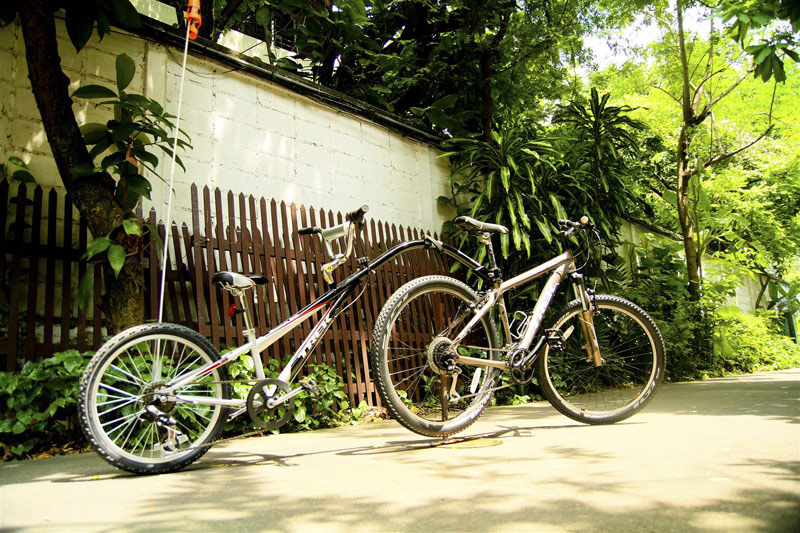 , and child bikes for children. In Bangkok the single-wheeled tag-along bike attaches to the seat-post of an adult bike and allows your child to ride with you. There's no age limit to the bike, but there is a weight limit, children need to be under 36 kg.
In Chiang Mai we have gators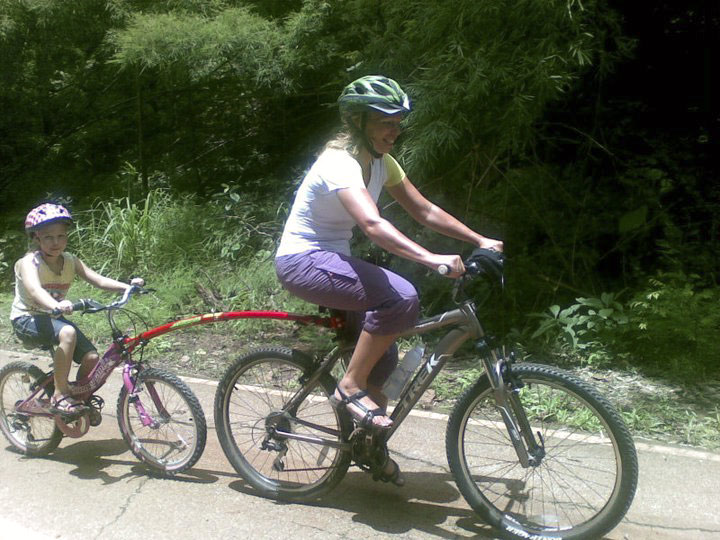 -- a pole attaches from a child's bike to the adult bike, making it easy to take on and off. Please let us know when booking if you would like a baby seat, child's bike or tag-along.
Bikes for General Rental
Bikes are also available for general rental from our offices in Bangkok and Chiang Mai on an availability basis. There is a small chance that all our bikes are out on tour and we will then be happy to assist you with finding a bike elsewhere.
In case you want to go it alone or just need a bike for a day, the following are rental prices per day from Bangkok and Chiang Mai:
Price per day in THB
No. of Days Rental
City, mountain
and hybrid bike
Standard Road bike
Carbon road bike
1-7
THB 500
THB 800
THB 1300
8+
THB 450
THB 720
THB 1170
Please note: We require a cash deposit of THB 5,000 for each bike rented, with the exception Carbon bikes, which require a deposit of THB 20,000 for each bike rented.
Note that Carbon bikes are not available in Chiang Mai.
Helmets are available for THB 50 per day. A rear bike rack can be rented and fitted to any of our mountain bike or hybrid frames for an additional THB 50 per day. We also have front handlebar bags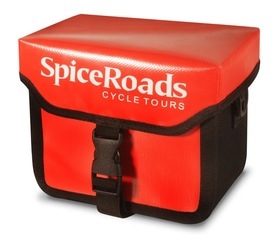 available for use if requested when booking.
On all our tours we provide a SpiceRoads water bottle, which you are welcome to keep at the end of your tour. Each bike comes with a single water bottle cage, if you prefer more you are welcome to bring your own. Your guide carries spare tubes and a tool kit.
We supply helmets with all our rental bikes on tours but you may want to consider bringing your own if you are taking a long tour as helmets are considered a personal item by many.
If you have your own saddle that you are comfortable with you are welcome to bring it (just bring the saddle, not the seat post as these sizes vary) and we'll fit it. For those with tender behinds we have a limited supply of gel seat covers available to soften the ride.
We can provide toe cages if requested and available, but you might like to consider bringing SPD clip pedals if you use them. If you do bring your SPD pedals, please make sure to bring your shoes and cleats.