SpiceRoads Cycling tours revolve around the bike. From the first fitting, to the first climb, the first exhilarating descent, and all the kilometers in between- bikes shape how we explore the world, and experience it.
Why hire a bike from SpiceRoads?
SpiceRoads bikes are never just "fit for duty" but a key component of our riders' tour experience and satisfaction. For tours with bike hire option, renting one of our bikes saves hassle, not to mention precious luggage allowance.
All SpiceRoads tours use well-known makes of mountain, hybrid or road bikes (depending on the tour) with lightweight alloy frames, 24- to 27-speed gearing, v-brakes or disc brakes and Shimano components. Mountain bikes all have front suspension.
We renew bikes in our fleet every two seasons. When in use, our bikes are well-cared for, including full service before each trip and daily cleaning while on tour. SpiceRoads tour support vehicles carry plenty of spares and extra tubes for every emergency.
The SpiceRoads Fleet
In Thailand we have a fleet of Verve city bikes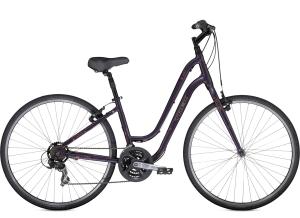 , TREK 4300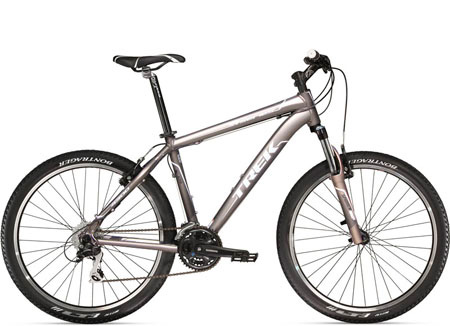 and X-Caliber 7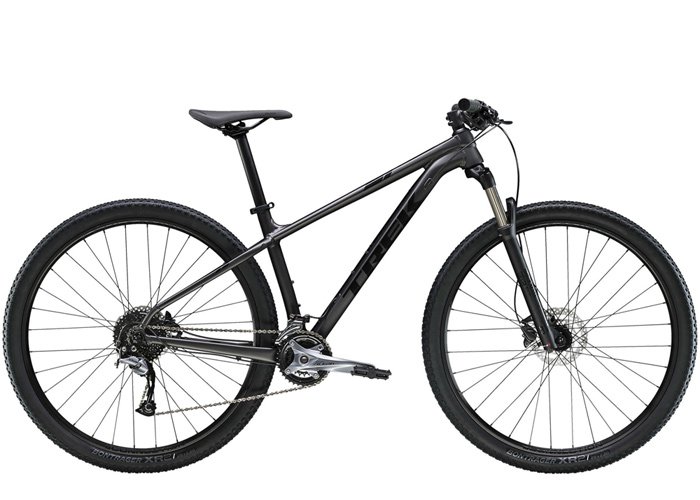 mountain bikes, TREK 7.2 X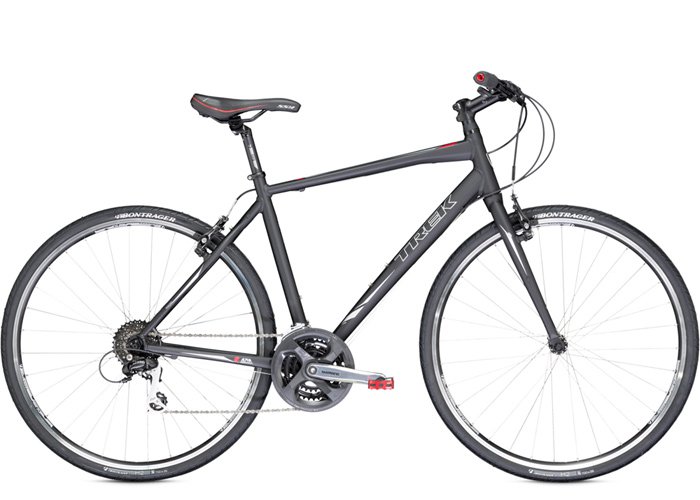 , FX 3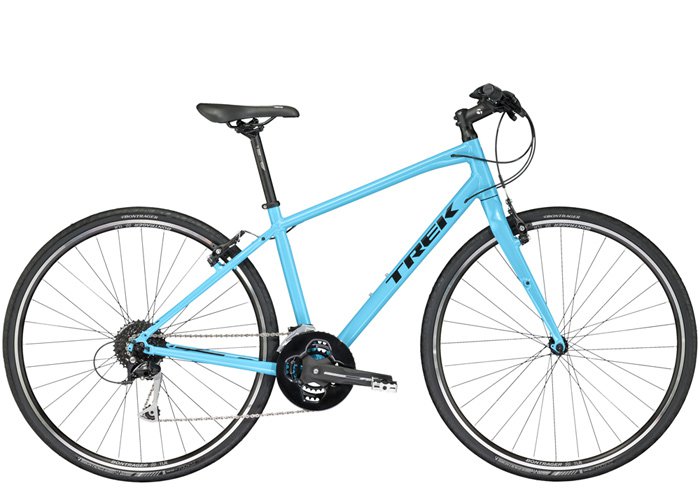 and 7200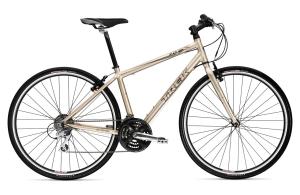 hybrid bikes and Trek 2.1 C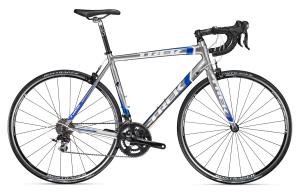 , Domane 2.0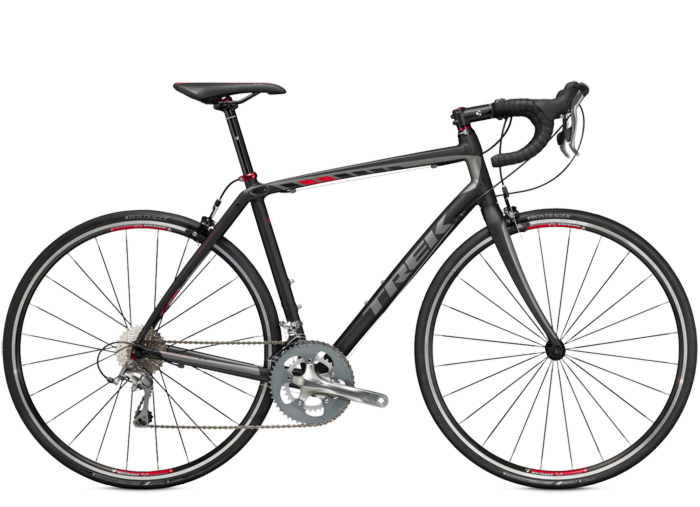 , Lexa SL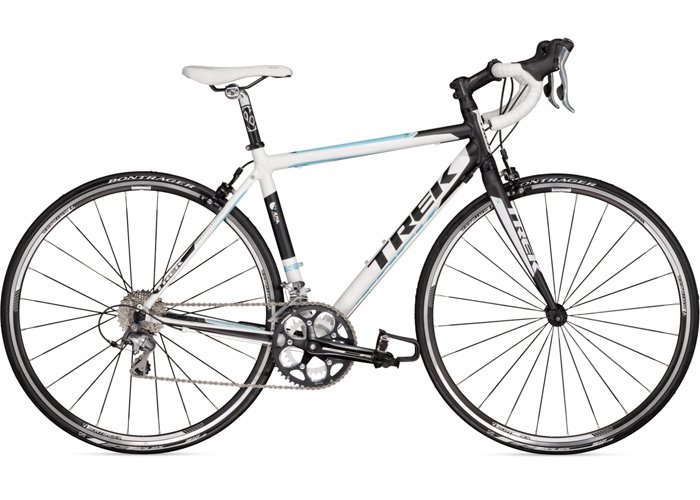 and carbon Émonda S5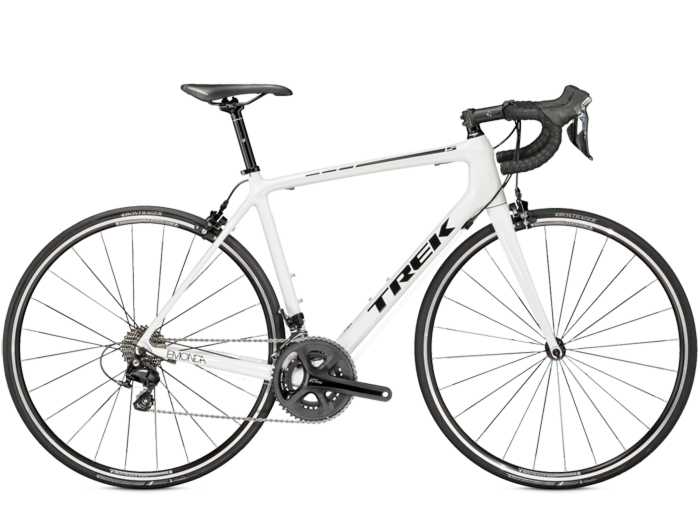 road bikes. We also carry Giant 2019 Explore E+ 3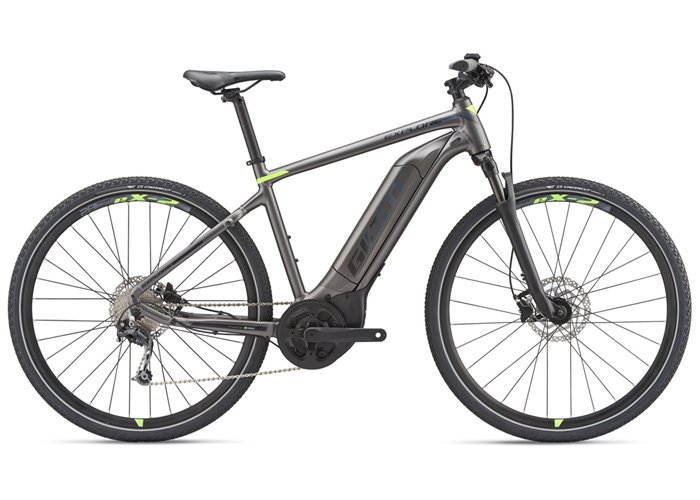 e-bikes. Our bicycles are available in sizes ranging from 13 inches to 22 1/2 inches or 47 cm to 62 cm. Please note that a certain frame model is not guaranteed.
In Bangkok and Chiang Mai, baby seats, tag-alongs, and child bikes for children are available. In Bangkok the single-wheeled tag-along bike attach to the seat-post of an adult bike, allowing a child to pedal along behind the adult. There's no age limit to the tag-along bike, but there is a 36 kg weight limit.
Bike hire is include in the tour price for short tours, while longer tours offer bike hire as a supplement, as many riders opt to bring their own bike for our cycling tours. Depending on the destination, length of tour, and type of bike, hire costs vary. Please check the tour webpage or factsheet for complete details on bike availability and hire cost.
E-bikes
Electric "pedal assist" e-bikes are available on select tours. E-bikes can help manage long distances and climbing terrain through the use of a pedal-activated electric motor. Unlike other e-bikes, "pedal assistedr" e-bikes feel more natural to the rider.
We recommend e-bikes for riders interested in tours that might normally be too challenging for them, or for groups of riders with mixed ability. E-bikes provide assistance for long distance or more challenging terrain, but they can't do all the work for you! Always chose a tour within the range of your own abilities to ensure your own enjoyment when exploring a new destination.
Go here for a complete list of e-bike available tours.
What to bring if you rent a SpiceRoads bike
Bikes rented for tours always come with a helmet, a single water bottle cage, and a standard saddle. If you prefer to bring your own saddle (just the saddle, not the seat post), additional water bottle cage, or SPD pedals, we will fit them to your bike for the tour. Don't forgot to bring your shoes and cleats if you bring SPD pedals! Women specific seats are recommended for longer tours.
We have a limited supply of gel seat covers to soften the ride, and of strap-on toe cages. Please enquire about adding these during your booking.
Bikes for General Rental
Just want to explore the city or ride self-guided? Rent one of our bikes for your next adventure.
Bikes are available for general rental from our offices in Bangkok and Chiang Mai on an availability basis. Check the table below for rental prices:
Price per day in THB
No. of Days Rental
City bike
Mountain
and hybrid bike
Standard road bike
Carbon road bike
1-7
THB 350
THB 550
THB 850
THB 1400
8+
THB 300
THB 500
THB 800
THB 1250
Please note: We require a cash deposit of THB 5,000 for each bike rented, with the exception Carbon bikes, which require a deposit of THB 20,000 for each bike rented. Note that Carbon bikes are not available in Chiang Mai.
In order for us to service and prepare your bike, please contact us about bike rental, or submit your rental request, a minimum of 1 day in advance.
Helmets are available for THB 50 per day. A rear bike rack can be rented and fitted to any of our mountain bike or hybrid frames for an additional THB 50 per day. We also have front handlebar bags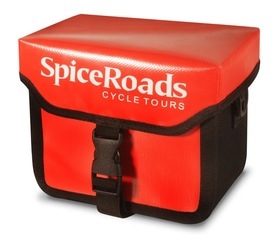 available for use if requested when booking.