Road Cycling Morocco: Atlas to Atlantic
Morocco's leg-testing climbs span from Marrakech to the Atlantic
Ride Morocco's Atlas
Find Your Cycling Adventure
Thai Adventures
Road cycling trips for everyone in Thailand
Your next adventure awaits
Browse our list of guaranteed-to-depart
cycling tours from every corner of the world
Guaranteed to Depart
Gift Vouchers
Give the gift of cycling with SpiceRoads gift vouchers!
Buy Now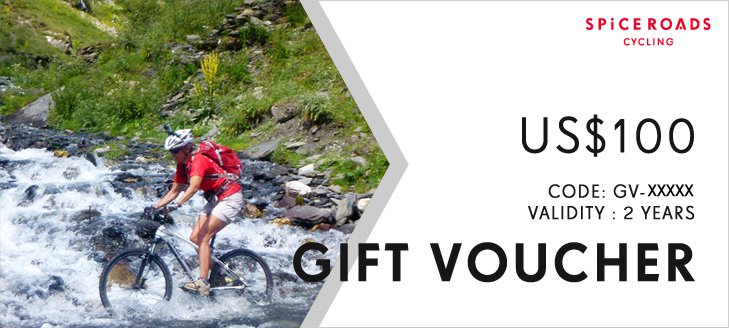 An adventure for every cyclist
From short city excursions to world-class road riding, we offer tours on every type of terrain, for all ages and experiences.
Custom Tours
At SpiceRoads we can tailor-make your adventure exactly how you want it. Whether it is tweaking an existing itinerary, booking a standard tour on a different date, or creating your own unique one!
create a custom tour
Other ways to travel
From family-friendly tours to multi-activity adventures, we offer tours specifically curated for your needs and interests.