SpiceRoads Gear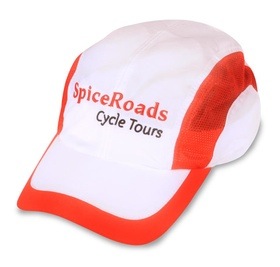 The SpiceRoads mesh cap costs 300THB or US$10 and is one size fits all.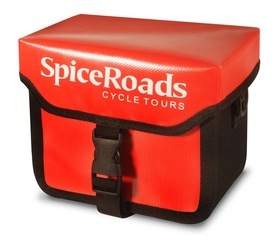 The SpiceRoads water-proof bag mounts onto your front handlebars and costs 1,000THB or US$35. The bag includes an easy-to-install mount and a shoulder strap to carry the bag when off the bike.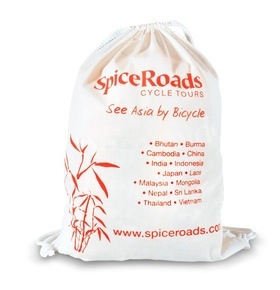 The SpiceRoads laundry bag is made from washable cotton and costs 150THB or US$5.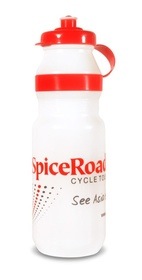 The SpiceRoads water bottle costs 100THB or US$3.
To order, please contact us with your size, desired quantity, and shipping details.